Smile Now. Pay Later.
You can expect an easy approval process that will not affect your credit score at all.

You can expect to be approved as 9 out of 10 patients are approved by SUNBIT.

You can expect three payment plan options for your review.

You can expect an easy, monthly payment process with SUNBIT charging your credit card on file until approved payment is made in full.

You can expect SUNBIT to accept another form of payment if you decide if requested.
It's really that easy.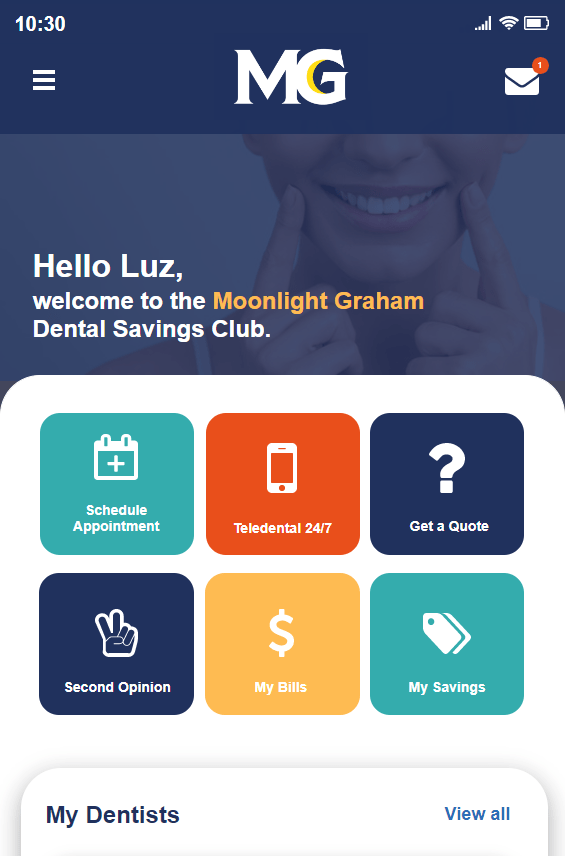 How it Works:
Click on the My Bills button on the app

Click on the SUNBIT button and answer three, basic questions in less than one minute

Click the I want to Smile Now & Pay Later Button.

In two minutes or less, you will receive three, monthly payment plan options.

Review the payment plan options, and select the one that works best for you, or opt out.

To agree to a payment plan option, you simply make the first payment with your credit card.

SUNBIT will pay the total amount to your dentist within 48 hours.

Every month, SUNBIT will charge your credit card on file until you've paid the full approved amount.