Dentists on Call 24/7/365
No matter the time or day of the year, you can expect to meet virtually with a dentist to diagnose, and recommend the next steps for your oral healthcare.

You can expect to start your virtual visit within 15 minutes or less of confirming your request.

You can expect to meet with a credentialed and experienced dentist.

If appropriate, you can expect the dentist to provide a prescription for pain relief, written recommendation for next steps, and referral for follow up care from a dentist in your area.
It's really that easy.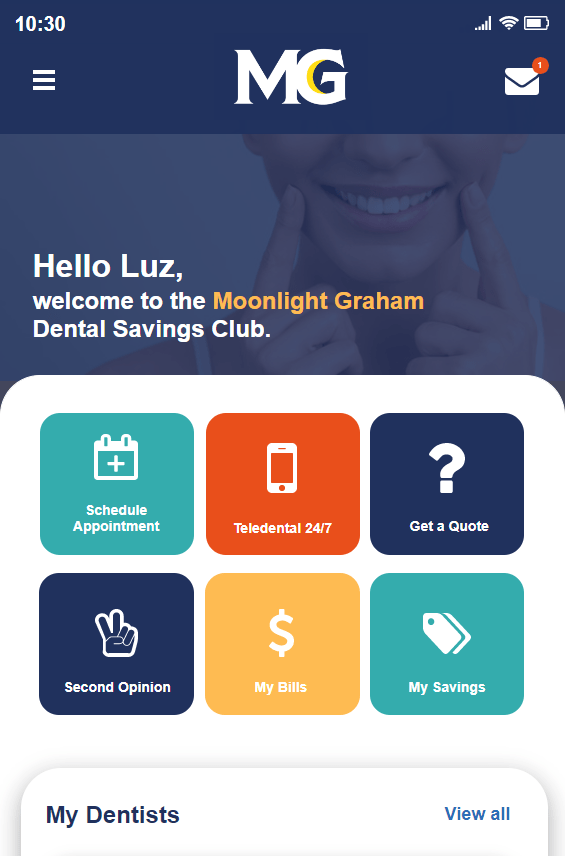 How it works:
Click on the Teledental 24/7 button on the app, and set up an account in less than two minutes.

Select the See a Dentist Now option.

Select a Reason for your Virtual Visit, and answer three simple questions about your current oral health situation.

Enter your credit card information to confirm your request to initiate your teledental care appointment.
Within fifteen minutes, virtually begin your visit with an experienced dentist who has reviewed your recently submitted information, and is ready to help you with your oral health situation.